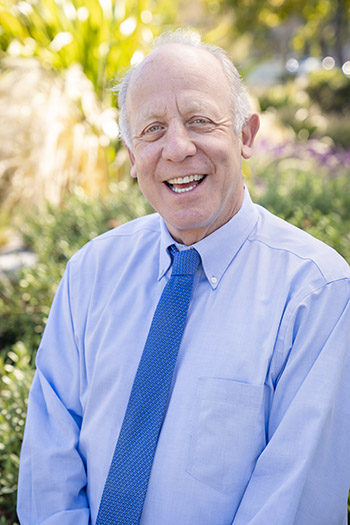 Discovery Referee
Elder Abuse
Employment
Insurance
Personal Injury
Real Estate
Tree Law/Neighbor Disputes
Trusts/ Estates/ Probate
Education
J.D., Hastings College of Law, 1979
B.A., University of California at Santa Cruz, 1976
Matthew N. White, Esq.
The art of mediation is an evolving legal phenomenon, and the success of the process really needs the full-bore and impassioned engagement of its facilitators.  Matthew White, a successful San Rafael attorney with over 30 years of practice, brings to the mediation table the kind of leadership and commitment that makes mediation such a valuable legal tool.
"My belief in the mediation process," says White, "is ironclad and unconditional.  If I didn't believe in it, I couldn't sell it.  I really work hard to help people resolve their disputes on their own.  There's a lot of gut instinct involved in being an effective mediator, and I have strong feelings for what's needed as the cases unfold – a time to challenge the parties, a time to listen, a time to be quiet, a time to get out of the way, a time to provide guidance and a sense of direction.  There are no scripts.  It's a situational field of play that's ever-changing and which calls for flexibility.  It helps that I have experience in many different areas, including personal injury, civil rights, business litigation, wrongful termination, real estate, sexual harassment, and partnership dissolutions—among others."
White attributes his success to the comfortable and professional environment provided by Resolution Remedies in its ongoing efforts to handle complicated disputes in a friendly and dignified fashion.
"During mediation, I strive to make people feel good about themselves, regardless of the obviously conflicting issues swirling around the table.  There's never any real reason to be unpleasant, despite the intensity of the disagreements.  I listen actively, and I take steps to find common interests that will lead to the best possible resolution.  I have one simple goal: Let's get it done."
Background
Matt White is a senior partner at Monty White LLP, handling business litigation matters for the firm. Prior, he maintained a private solo practice for 16 years in San Rafael with an emphasis on civil litigation, primarily personal injury. From 1979 to 1995, Matt had a personal injury practice in downtown San Francisco.
Memberships & Special Honors
Memberships: Marin County Bar Assn. (President, 2004); Marin Trial Lawyers Assn (Member, Board of Directors, 2009-10); Consumer Attorneys of California; American Trial Lawyers Assn.; Richard M. Sangster Inn of Court; Assn. for Dispute Resolution of Northern California; Spectrum LGBT Center (Board President, 2010); Alternate Defenders Inc. (Member, Board of Directors, 2009-present); State Bar Commission on Continuing Legal Education (1999-2001).  Since 1982 he has held an A-V rating from Martindale-Hubbell®, the highest rating available for an attorney. He has been consistently recognized as a Northern California Super Lawyer.
Lectures and Presentations on Mediation and Settlement: Mediation Skills and Court Procedures in Civil and Probate Settlement Conferences, (panelist) Marin County Superior Court training program, January 2010; Dumb Mistakes Smart Lawyers Make in Mediation (with Judge Lynn Duryee), Marin County Bar Association, November 2009; Winning Your Case Before Trial: Effective Pre-Trial Strategies, Lorman Educational Services, San Francisco, October 2007; Settlement Demands That Work; Presenting Your Best Case, Lorman Educational Services, San Francisco, October 2005; New Ethical Standards for Mediations and Arbitrators (moderator), Marin County Bar Association, 2003; Improving Your Results at Mediation (moderator), Marin County Bar Association, 2000; How to Win at Settlement Conferences, Marin County Bar Association, 1999; Mediation Advocacy (moderator), Marin County Bar Association, 1999; Effective Mediation Techniques (moderator), Marin County Bar Association, 1997.

Matt is wonderful, excellent at getting great results. Matt is my go-to mediator.