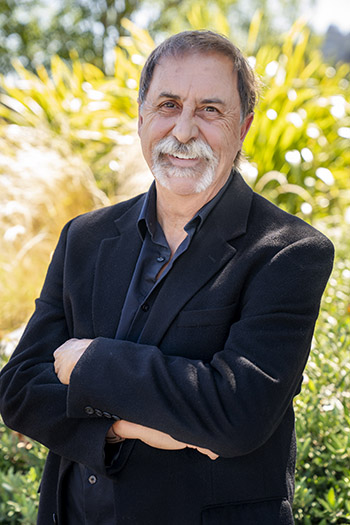 Specialties:
Over 250 cases tried, arbitrated, or mediated
Personal Injury
Construction Defect and Contractor Disputes
Real Estate Transactions/ Litigation
Business Disputes and Employment
Business and Law Partnerships
Neighbor, Tree, View and Boundary Disputes
Complex Commercial Litigation
Contractual Matters
Insurance
Land Use
Securing approval from public/ government entities for property owners
Trust and Estate Litigation
Elder Abuse
Memberships & Distinctions
Marin County Bar Association (MCBA) Client Relations Committee (over 25 years, Chair for 5 years)
MCBA Board of Directors (elected to 3 terms)
Co-wrote the Mission Statement for MCBA
Coordinated MCBA Judicial Performance and Survey Evaluation of Judges and Commissioners
Co-founded the Construction Law Section of MCBA
Coordinated Lawyer Referral Task Force evaluating the Lawyer Referral Service
Elected as Treasurer, Secretary, and President (2015) of the MCBA
MCBA "Lawyer of the Year Award"(one of only seven recipients in the Bar Association's history)
 
Education
U.C. Berkeley, B.S. Economics and Business Administration, 1972
Lincoln University, San Francisco, J. D. 1977
J. Randolph Wallace, Esq.
Recently at the young age of 67, Randy Wallace took five months away from the office to hike 1,250 miles of the Pacific Crest Trail from Campo, California to Ashland, Oregon. He is convinced that his time on the trail has made him a better mediator. As "Froggy" (his trail name is an acronym – ask him what it stands for), he made many genuine connections with other hard-core hikers along the way and has produced several YouTube movies about his ongoing adventures. 
Randy is passionate about putting his "bring back principles" to work with his clients at the mediation table: a quiet mind, the creation of joy, and the ability to keenly look, listen, and learn.  "One of the most important parts of a mediator's job is to know when to listen and when to talk," he says. "Only then can the process work to permit intelligent people to make sensible decisions to solve their problems."
Mediator
Mediation presents perplexing issues to those involved in dispute, and Randy notes that a good mediator recognizes that "it's not about playing hardball; it's about being adaptable. Whenever I'm asked about my approach as a mediator, I like to point out that when I was a men's senior league pitcher, my best pitch was always the one that's getting them out."
There are several "must-have" qualities for a mediator.
A mediator must embrace conflict. Randy observes that, "a mediator serves as a crucible for conflict, a containment vessel so to speak. Some call it being an oasis of quiet inside a zone of discomfort.  I often tell people that if you are feeling uncomfortable in this zone of discomfort, know that the process is working."
A mediator must also be a quick study. He or she must have the ability to connect with the participants, working as partners to build the necessary relationships that increase the probability of success.
A mediator must be genuine and candid. He or she must not be afraid to tell the participants what they do not want to hear, but tell them with trust and respect for the process.
A mediator must come prepared; prepared to customize the process for each individual case, and prepared to analyze both sides of the dispute.
Randy Wallace comes to a mediation with these "must haves" gained from professional and personal experience.  In addition to decades of work as a trial attorney and mediator, Randy's persistence, patience, resolve, and sense of humor create an atmosphere to maximize resolution for your clients.
SEE ARTICLE
The Magic of Mediation, by Randy Wallace, Plaintiff Magazine April 2019
Special Master
Not surprisingly, Randy suggests a hiking metaphor for his work as a Special Master in construction disputes and complex cases. "Problems are the hills that Special Masters must climb; hills of people, documents, insurance issues, industry and subject matter issues, and chaos that can seem impossible to organize and resolve."  He prides himself in transforming chaos into order, being pragmatic, and working through consensus to resolve a dispute.
Being a Special Master is not about telling people what to do. It is about defining a problem, developing discovery and case processing plans, formulating a fix, apportioning how the fix will be paid, addressing coverage and indemnity issues, and working cooperatively to accomplish these goals.
Randy understands that a Special Master must maintain a delicate balance between pushing the participants to resolution, but not pushing so hard as to be counter-productive. He tries to make rulings by consensus first, then by making recommendations to the Court. "Both of these concepts are promoted by creating a comprehensive pretrial order with 'teeth' to move the case forward," he says.
A Special Master must keep the Court, parties, lawyers and claims adjusters informed as to what will happen before it does happen, and he or she must never embarrass any of the participants.  With a broad background in all aspects of construction and the fortitude of a seasoned hiker, Randy welcomes the opportunity to take on your most arduous construction matters.
Experience
Randy Wallace was born in San Francisco, raised in Marin County, and educated in Berkeley. In 1978, he hung out his own shingle in a conference room at 19 Bolinas Road in Fairfax to start his law practice.  He was a solo practitioner for 17 years before joining the firm of Ragghianti Thomas Montobbio Wallace (now Ragghianti Freitas) as a partner in 1995. He has been a mediator since 1994.  In August 2008, he returned to his roots, restarting his own Law and Mediation Office. He joined the Resolution Remedies panel in December 2017.
Additional Professional Experience
Guest lecturer for mediation training
Discovery Referee (Marin County Superior Court)
Court Appointed-Consent of Parties Referee (Marin County Superior Court)
Pro Tem Settlement Judge (Marin County Superior Court)
Arbitrator

Randy is insightful, friendly, intelligent, and astute. My clients feel at home with Randy and that their matter actually has a good chance of resolving.
The cases I mediated with Randy Wallace settled thanks to his complete understanding of the law and his tactful manner in explaining why it is better to control the outcome rather than allow a trier of fact determine the outcome.