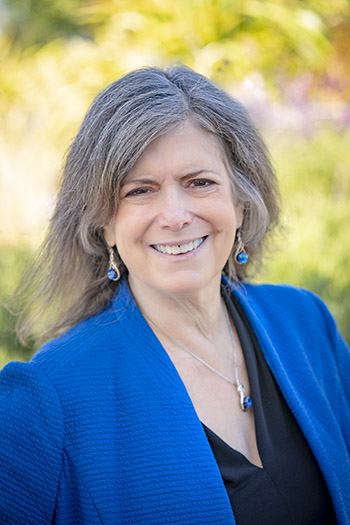 Employment
Family Law
Forgiveness Specialties
Trusts/ Estates/ Probate
Arbitrators
Publications
As a widely published writer, Ms. Barker's work includes:
Forgiveness Workbook, Dialogue Press (2009, 2016)
The Case for Forgiveness in Legal Disputes, Pepperdine
Dispute Resolution Law Journal Volume 13 (2013) Forgiveness, Plaintiff's Magazine (May 2018)
Education & Clerkship
GEORGETOWN UNIVERSITY LAW CENTER
Washington, D.C.
Juris Doctor, Magna Cum Laude, 1978
DISTRICT OF COLUMBIA COURT OF APPEAL
Clerkship, Honorable J. Walter Yeagley
Washington, D.C. 1978-79
INDIANA UNIVERSITY
Bloomington, Indiana
Bachelor of Arts, with distinction, 1975 (Psychology) Specialties: employment, family law, forgiveness, trusts/estates/probate
Eileen Barker, Esq.
"My focus as a mediator is understanding what is at stake for each of the parties, not just legally and financially, but also on a human level."
– Eileen Barker
Eileen Barker is an accomplished and insightful mediator, conflict coach and forgiveness specialist. A former litigation lawyer who rejected the traditional adversarial role, she has focused her practice on mediation and conflict resolution for over 25 years, helping thousands of people resolve disputes outside of court. This work led her into a deep exploration of forgiveness as it relates to resolving conflict and making peace, both with others and oneself. She notes that, "Forgiveness is often particularly effective in cases when nothing else seems to work. And it requires only one person to do it."
Ms. Barker has led numerous trainings on forgiveness, provided forgiveness coaching for individuals and organizations, and is the author of several publications on forgiveness. In 2016, she received the Champion of Forgiveness award from the Worldwide Forgiveness Alliance, along with Nelson Mandela and Archbishop Desmond Tutu.
Ms. Barker currently serves as Of Counsel to the law firm of Monty White LLP, bringing her expertise in mediation and forgiveness to this dynamic San Rafael law firm. As partner Barbara Monty says, "With Eileen's presence, we are infusing our law practice with the principles of forgiveness."
Mediation
Ms. Barker's mediation practice draws on several decades of experience in law and dispute resolution, hundreds of hours of specialized training, and her considerable body of work in the field of forgiveness. "Forgiveness is one of many tools I use, and I never impose it on anyone. It is entirely up to each person to decide if this is something they want to pursue," she says. "For clients who want peace and closure, forgiveness can be a profound means of releasing the past, empowering oneself, and moving forward."
Eileen has mediated thousands of cases in a wide range of areas including family/divorce, employment, probate, commercial/business, partnerships, real estate, personal injury, and insurance. She has also served as an experienced arbitrator, discovery referee and neutral evaluator.
Ms. Barker has served on mediation panels and provided services for the following:
United States District Court, Northern District
Court of Appeal, First Appellate District
San Francisco, Marin, Alameda, San Mateo, and Contra Costa County Courts
U.S. Department of Homeland Security
California Department of Fair Employment and Housing
Kaiser Permanente
National Association of Securities Dealers
Northern California Mediation Center
Teaching & Presentations
Ms. Barker has taught courses in mediation, conflict resolution, negotiation, and forgiveness at the following and elsewhere:
University of California Berkeley School of Law
University of California Hastings College of Law
John F. Kennedy University Graduate School of Professional Psychology
Sonoma (CA) State University, Creighton University, Werner Institute
As a guest speaker, Ms. Barker has presented to such organizations as Stanford University Law School, Georgetown Law Center, and the California Judges Association, among others. She has been a repeat presenter at the following:
Association for Conflict Resolution Annual Conference
American Bar Association Dispute Resolution Section
Association for Dispute Resolution of Northern California

Always highest quality service.